Dream Cast for Doc Scott of the Cardinal Series
Here we go again!
Since Book 2 of the Cardinal Series released on Amazon at the end of October, I've been doing nothing but writing book 3, Cardinal of Hope, with the hope -- see what I did there? -- of releasing it no later than the end of March 2020.
That said, I realized that I hadn't updated anything since then either!
So, here's a little snippet for you.
I had a dream cast of Aleks as Jason Mimoa from Aquaman, long hair, beard, and everything. If you haven't read about it, check it out.
Anyway, on to what you're here for. For Doctor Duane Scott, my dream cast pick is Shemar Moore.
He's just got it goin' on, especially when he was part of the BAU on Criminal Minds.
He's got those large eyebrows, the dentist-perfect smile, and the shaved head. He even calls his co-star "baby girl" on the show.
Okay, so I admit, he's maybe a little too perfect. I may have based his character off of him in the first place.
But still...what a specimen!
Applause, thank you.
Wait...
What you say now, author?
Shemar Moore?
Isn't he too old?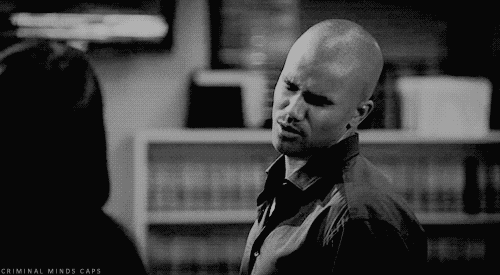 In The Cardinal Series, Doc Scott is 27 years old, with his birthday on June 19th. He is the oldest Delta agent out of both the Emerson and Tate Teams--beating out Aleks by a margin of a little over half a year. Shemar Moore is 49.
So...couldn't you have found a younger actor?
Nah.
Ya, I could have. If I really, really wanted to. Perhaps. But I didn't. I mean, technically, when Criminal Minds first came out, Shemar Moore was 35, and that's what I based Doc Scott off of...so... that's not too terrible of a margin. 27, almost 28, when he was actually 35?
Close enough for me!
Besides, he's got that killer smile.
And a killer bod.
So you'll have to excuse a crazy author her dreams. In my mind, Doc Scott will always and forever be Shemar Moore.
Especially when he wears that leather jacket. Looks like he's ready for a motorcycle lesson with Callie, does he not?
Let me know what your ideas are for Doc Scott! You can post them here, or you can post them on FB in the Mia Smantz Author Group where readers like to ask questions and discuss anything relating to Callie and the Delta boys.